Levemir FlexPen (Insulin Detemir) Novo Nordisk
Levemir FlexPen (Inslulin Detemir) Novo Nordisk 5pen x 3ml
Buy Geniune Insulin Detemir Levemir LexPen by Novo Nordisk in USA, UK, Europe
Active substance: Insulin Detemir
Manufacturer: Novo Nordisk
Country: Denmark
Pack: 3ml/1 pen x 5 pens in a box. Total 1500 IU.
What does Insulin Levemir PenFlex contain?
The product comes in a box of 5 pens. Each pen contains 3 ml of insulin and each 1 ml of insulin contains 100 IU (equivalent to 14.2 mg). So one pen contains 300 IU and a box of 5 pens contains a total of 1500 IU of insulin detemir per box.
*Insulin detemir is produced in Saccharomyces cerevisiae by recombinant DNA technology.
What is Levemir FlexPen?
Levemir is a medicine used and indicated for the treatment of diabetes in adults, adolescents and children aged 1 year and older.
Levemir PenFlex Novonordisk Dose
First of all, we need to understand what the units of measurement for insulin are. Insulin detemir is measured in units, while human insulin is measured in international units. 1 unit of insulin detemir corresponds to 1 international unit of human insulin. So you can't go wrong.
Levemir can be used alone as basal insulin or in combination with bolus insulin. It can also be used in combination with oral antidiabetic drugs and/or GLP-1 receptor agonists.
If you use Levemir PenFlex in combination with other antidiabetic medicines then it is recommended to use Levemir once a day. Initially in the dose of 0.1–0.2 units/kg or 10 units in adult patients. The dose of Levemir PenFlex is adjusted for each person individually.
When a GLP-1 receptor agonist is added to Levemir, it is recommended to reduce the dose of Levemir by 20% to minimize the risk of hypoglycemia. Afterwards, the dose is adjusted individually.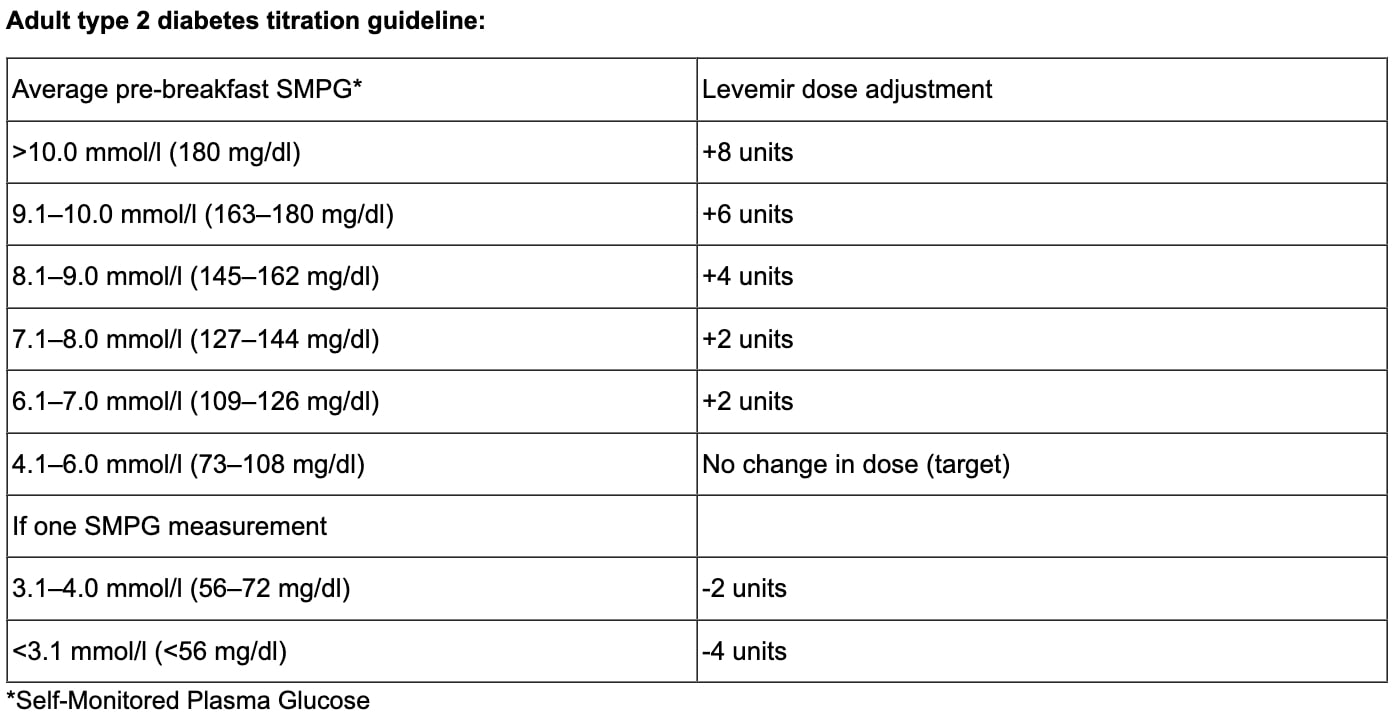 Administration with FlexPen
Levemir FlexPen is a pre-filled pen (colour-coded) designed to be used with NovoFine or NovoTwist disposable needles up to a length of 8 mm. FlexPen delivers 1–60 units in increments of 1 unit. Levemir FlexPen is only suitable for subcutaneous injections. If administration by syringe is necessary, a vial should be used.